MgA. PAVEL FILGAS – Artist and Architect
Born in Czech republic ( 10th of June 1984 ).
Holds Master of Arts Degree in Academy of Arts  in Prague (AAAD),  in the field of Architecture.
Inteship in PUCP in Lima, Peru, South America in the field of Fine Art.
Pedagogical Approval from PedF UK, Prague.
Since 2012 freelancer, independent and devoted to his own projects, especially the freehand dreamy architectural drawings.
Father, dreamer, lover of nature, traveling and chocolate.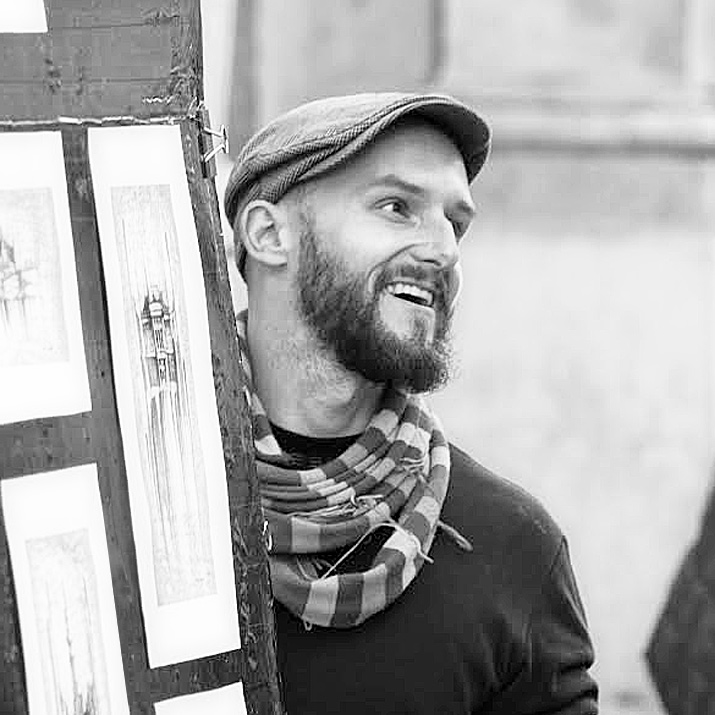 IČO: 03680193
DIČ: CZ8406105895
Tax domicile: 
Valasska Polanka 194, 756 11, CZE
BANK ACCOUNT IN SLOVAKIA ( EUR):
Bank: Tatra Banka, a.s.
Account number:
1100/2917869356
IBAN:
SK96 1100 0000 0029 1786 9356
SWIFT: TATRSKBX
BANK ACCOUNT IN CZECH REPUBLIC (Kč):
Bank: Komerční banka, a.s.
Account number:
107-5348340287/0100
IBAN:
CZ86 0100 0001 0753 4834 0287
SWIFT: KOMBCZPP